There's no better time to give your loved one the gift of hearing.
As we reflect on the many blessings we've experienced this year, we recognize not everyone has been so fortunate. That's why we've partnered with the Gift of Hearing campaign to gift a member of our local community a pair of premium hearing aids. Together with ReSound and hearing care professionals across the country, we are aiming to provide $1 million in hearing aids and care to those whose lives can be improved with better hearing.
"The gift of better hearing can be life-changing," said Dr. Amy Jacobson, Audiologist and Owner of Ashland Audiology.
Make 2022 the year your loved one celebrates better hearing by nominating him or her to receive a pair of ReSound ONETM hearing aids. The hearing aids are the highest quality, rechargeable and completely free. Please submit your nomination via email to [email protected] or by mail or the form below.
Please submit your nominations by February 1, 2022! The winner will be chosen and notified on February 14, 2022!
The Gift of Hearing campaign is one part of ReSound's ongoing efforts to help 10 million people Hear More, Do More, Be More by 2025.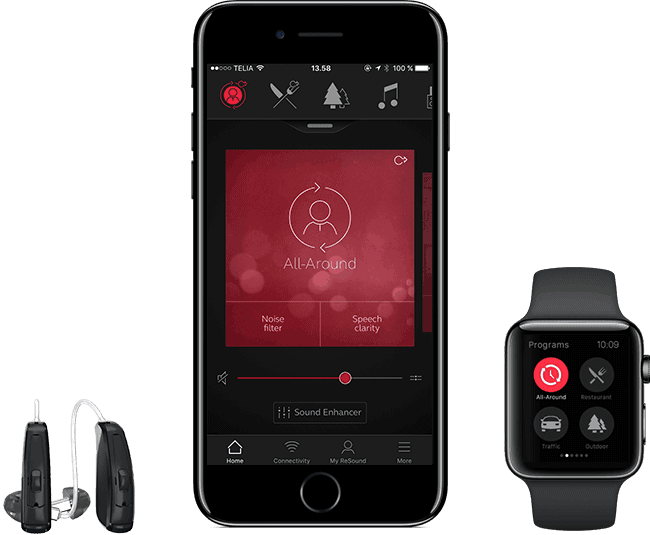 Help us give the Gift of Hearing
Hearing loss affects 1 in 8 of us. That means we all likely know someone who is having some trouble hearing. To help, we are joining hearing care professionals nationwide to help individuals in our community by donating a set of ReSound ONE hearing aids to those who cannot afford them.
If you know someone who could benefit from better hearing, please nominate them for a free set of ReSound ONE hearing aids using the form below.

Ashland
---
2101 Beaser Ave
Suite 3
Ashland, WI 54806

Phone: (715) 682-9311
Fax: (715) 682-9313
Office Hours:
Monday - Thursday: 8:00 am – 5:00 pm
Friday, 8:00 am - 4:00 pm
Walk-in Clinic Hours:
Monday & Friday: 9:00 - 10:00 am
Tuesday: 3:00 pm - 4:00 pm
Wednesday: 11:00 am - Noon
Thursday: 1:00 pm - 2:00 pm
Schedule an appointment
Get Directions